Tonight's ugly sweater night at the Joe!
Trying to find the ugliest sweater in hockey led me to some very dark places.
The Vancouver Canucks of the 1970s
.
Sidney Crosby and Evgeni Nabokov
. Henrik Zetterberg's
penchant
for
wearing
questionable
sweater vests
to press conferences.
But the winner, as with most things, has to be Steve Yzerman.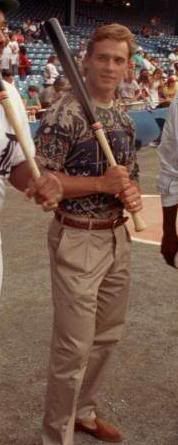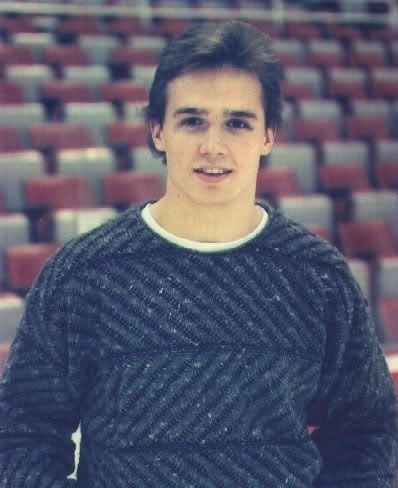 yeah, you wish your sweaters were as ugly as his
As for the game... to tell you the truth, I'm not overly fond of Tampa Bay in the first place, since (with maybe the exception of Nikolai Khabibulin (although, who knows what sort of crippling personal issues he might have walked away with)) that team seems to eventually destroy everything it touches. The Vipers... Gary Roberts' career... Vinny Lecavalier and Brad Richards' guy-love... to the point where I blame them for causing the lock-out by winning the Cup in 04.
Of course I want the Red Wings to win this one. They haven't won four in a row yet this season, and not only would it probably be a confidence thing for the team, it would make me feel better about life.
But to be perfectly honest, I'm more worried about winning the next six. It's the Tampa Bay Lightning - I'll get over it if the Wings lose. I care more about beating Dallas, Chicago twice, Columbus twice, and Colorado.
Ugh, happy holidays. Who the crap is responsible for this schedule bullshit?