The Red Wings have won every other game since coming back from the Olympic break, which would be great, if the rest of the western conference didn't intend of winning more than that, which apparently they do. *facepalm* *tears* *sadness*
But last night was one of those every other games, so everything was freaking spectacular. Jimmy was good, Franzen was amazing, Kronwall tried to kill everything on skates, and the Red Wings scored five goals. (We like to think it was because we went to the game and it was to make up for the double-home-shut-out ridiculousness we attended in November, but the Hockey Gods probably don't think we're that important.) Toronto even doled out a decision that was in the Red Wings' favor. Freaking spectacular.
Oddly, the only thing that wasn't right with the universe was a brief, un-perfect moment for Nick Lidstrom. At the end of the third period, he missed a pass that sent the puck gliding back towards the Wing's net and the crowd gasped in disbelief and confusion.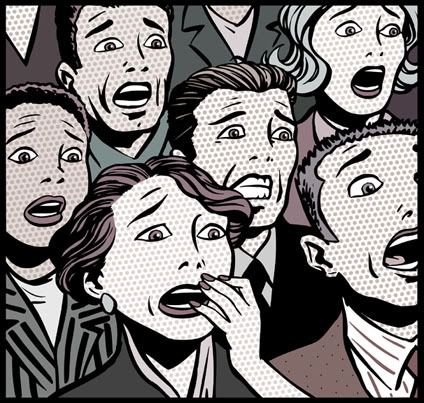 I even heard a few "That just happened?!" and "What? That was Lidstrom?! No!" For anybody else it would have been routine to the point of expected, but Nick did it, so it was the end of the universe. And that's why I love both Wings fans and Nick Lidstrom.
On a side note, the end of the month is looming nearer. And that means that
Herm to Hockeytown
is too. Unfortunately neither of us can make it to the game, but that hasn't stopped us from
donating
, and it shouldn't stop you either (you can even win some pretty cool stuff).
Final thought of the game: Where has Dan Cleary been? If we send him notes saying "Newfies can't score!!!!!!" will he start proving himself again? Because I miss his awesomeness dearly.